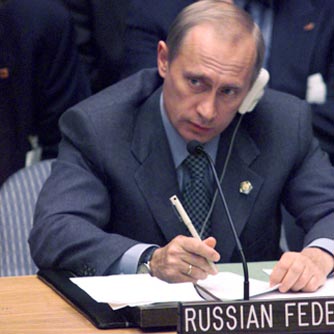 As the U.S. considers more sanctions on Russia, given its cybershenanigans and its involvement in Syria on behalf of Bashar al-Assad, it is running into some unexpected difficulties. The quote of the week, from this article, explains part of the issue:
"While the president has full sanction authority, there's nobody left to sanction in Russia besides the janitor in the Kremlin," said Michael Kofman, a global fellow at the Wilson Center's Kennan Institute in Washington. "In terms of expanding any kind of commercial or financial sanctions, we're basically maxed out."
While that is probably an exaggeration, it is not far from the truth. What that means is that individually targeted sanctions are becoming less effective, forcing a consideration of sector-based sanctions, which lead to their own problems in terms of collateral consequences. For example, the sanctions on Rosboronexport had to be revised because it prevented Afghanistan from getting parts for the Mi-17 helicopters that it uses.
Other possible sanctions would impact our allies as well as Putin and his cronies. Options such as preventing U.S. bank from buying ruble-based bonds, cutting off Russia from the SWIFT transfer system, or an embargo on energy exports, would each hurt Europe as much as Russia. Europe gets almost of one-third of energy from Russia.
This illustrates the problem of economic sanctions in a global economy. It's one thing to whack an economically isolated country. You could cut Granada off from the world economy and the biggest impact would be that your holiday eggnog would have to go nutmeg-less. But for developed or developing economies that are largely integrated into the world economy, economic sanctions will have undesired and unintended effects.