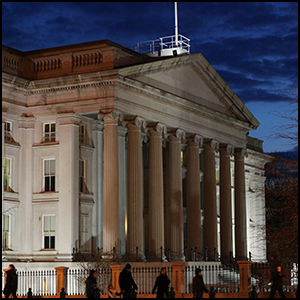 For many years, OFAC loved to toy with lawyers at conferences by rattling the facilitation sabre. Spokespersons for the agency would do so by suggesting that the day was coming when OFAC would go after lawyers under the facilitation doctrine, particularly when lawyers were providing advice to people that they were outside the scope of U.S. economic sanctions.
This was not an idle threat.  OFAC had tried this before.  Donald Looper, an American lawyer, had his briefcase seized by Customs as he returned to the United States after advising a Bermuda corporation on a proposed deal with Libya.  OFAC claimed that he was, by providing such advice, assisting his client in evading or avoiding sanctions.   Looper brought suit to prevent the examination of attorney-client privileged material in his briefcase.   The District Court had this to say about OFAC's position:
[t]he Constitution certainly cannot abide the Kafkaesque interpretation that OFAC proposes–that the Libyan sanctions prohibit, at the whim of OFAC regulators, any effort to structure transactions with the purpose of complying with the remainder of the Libyan sanctions regulations, including any attempt to hire an attorney for guidance.
Ouch. Notwithstanding this smackdown, OFAC continued, at least informally, to caution attorneys that advice to clients might overstep the facilitation prohibition insofar as a lawyer might, in the language of the typical prohibition on facilitation, "approve … any transaction by a foreign person where the transaction by that foreign person would be prohibited by this part if performed by a United States person."
Lawyers have typically attempted to negotiate this issue by trying to make sure that advice provided to non-U.S. persons that they were not covered by sanctions programs was not given in a way that could be characterized as approval of the transaction. This was a strategy, of course, that worked better for outside counsel than in-house counsel.
By a guidance released last week on January 12, OFAC finally put this issue to rest.
U.S. persons have been able to provide, and may continue to provide, the services below relating to the requirements of U.S. sanctions laws to covered persons: Opining on the legality of specific transactions under U.S. sanctions laws regardless of whether it would be prohibited for a U.S. person to engage in those transactions.
This statement, however, was immediately followed by an obtuse qualification:
U.S. persons may solicit information from [U.S. persons and non-blocked foreign persons] and conduct research to make a determination as to the legality of transactions under U.S. sanctions laws provided there is no importation of services where the importation of services is prohibited by any part of [OFAC's regulations].
My best guess is this means that if a lawyer were, say, advising a German company on the legality under the Iran sanctions of a transaction by a German company in Iran, the U.S. lawyer could not query the counterparties in Iran (or their lawyers) about the scope of the transaction to make that determination. However, I'm not sure why that would ever be necessary. Comments from any readers on what this qualification might actually mean are welcome.