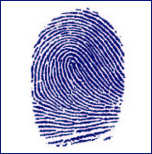 North Carolina based law enforcement supply company Sirchie has signed, and a federal court has entered, a deferred prosecution agreement under which Sirchie agreed to pay $12.6 million in penalties with $2 million of those penalties going to the Department of Commerce's Bureau of Industry and Security (BIS"). The penalties arise from conduct that occurred in 2006 and 2007, prior to the current owners' purchase of all the assets of Sirchie.
At issue were alleged violations of a BIS denial order entered in 2005 against John Carrington, the former president, CEO and majority shareholder of Sirchie. The denial order was premised on unlicensed exports by Sirchie of fingerprinting equipment. The deferred prosecution agreement against Sirchie alleges that Carrington violated the denial order against him when he set prices for goods being exported by Sirchie.
The problem here is that Sirchie wasn't subject to a denial order, only Carrington was. And the deferred prosecution order doesn't adequately explain how Carrington's violations of that Denial Order led to criminal liability by Sirchie. The provisions in Carrington's denial order that cover third parties such as Sirchie are limited to four situations. The denial order prohibits third parties from (1) exporting on Carrington's behalf, (2) helping Carrington obtain possession of items for export, (3) acquiring items that Carrington has exported, or (4) servicing items in Carrington's possession that will be exported. Sirchie was not alleged to have done any of these things. In short, it looks like Sirchie was steam-rolled here by BIS and some overzealous prosecutors.