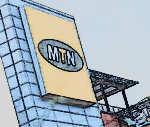 A report on Reuters today raised some interesting issues with respect to the MTN-Bharti deal. The merger, which would create the world's third largest wireless telephone company, is creating some heartburn for U.S. bankers who'd like to get a piece of this action. The reason for the heartburn: South African wireless operator MTN derives 13 percent of its revenue from Iran, Syria and Sudan.
As usual, OFAC isn't saying anything about the propriety of U.S. banks financing or advising this deal, which is, of course, consistent with OFAC's standard policy of regulation through ambiguity, a policy that utilizes fear of substantial penalties to keep U.S. firms from engaging in activities that are arguably permissible under the rules
A U.S. Treasury official declined to comment on the MTN-Bharti advisory work by U.S. banks, but said there was some room within OFAC rules for U.S. companies to deal cautiously with situations involving deals with foreign firms that have subsidiaries in the sanctioned areas — as long as they are not facilitating transactions with the sanctioned countries.

"U.S. persons are not necessarily prohibited from dealing with third-country firms that do business in sanctioned countries, although they should approach such dealings carefully," said the official, who was not authorised to speak publicly about OFAC's enforcement of sanctions.
Ah yes, the facilitation bogey-man rears his ugly head. That should scare not just bankers but lawyers, CPAs, PR firms and anyone else even tangentially involved with the deal, including the limo drivers that take the bankers and lawyers to work and the chefs that cater their working lunches.
A DC lawyer tries to pooh-pooh the concerns:
[A lawyer] who often deals with OFAC compliance, said the sanctions are not intended to kill off opportunities for U.S. banks to do work on foreign mergers that involve some business in foreign countries.

"If you had a rule that no U.S. investment bank could advise a merger between non-U.S. companies that is one scintilla related to a sanctioned target country, there would be no cross-border advisory business done at all by U.S. banks. It would all move to London," he said.
I think that's what might be called hyperbole. Some business might go to London, but all? I don't think so. And even if it did, I'm not so sure that would sway OFAC.
[The lawyer] says he believes there could be a strong risk of running foul of OFAC restrictions if revenue from sanctioned countries is 25 percent or more — a level that some lawyers use as a rule of thumb to determine a safe level of business in sanctioned countries for the foreign firms.
Twenty-five percent is a nice number as far as numbers go. Certainly it's much easier to remember than, say, thirty-two percent. But even if that number is used by some as a "rule of thumb," it is, politely put, a completely made-up number.
This would be a great area for OFAC to clarify, but I'm not holdng my breath.