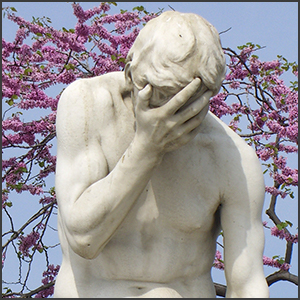 An interesting article [subscription required] in the Journal of Commerce reports survey results indicating that one-third of all U.S. e-commerce merchants report that they have incurred fines and delays from regulatory agencies in connection with their imports and exports.  Within that group, 29 percent of the companies surveyed stated that they had been subject to fines in connection with cross-border shipments. With respect to delays, they cited the Bureau of Industry and Security, and the Directorate of Defense Trade Controls, at 32 percent and 30 percent, respectively. That's a surprising figure by any measure, if true and representative.
But more astonishing and surprising is the suggestion that the JoC article author proposes to fix this:
The task of ensuring trade compliance is also becoming more difficult, as 48 percent said they now do business in more than 50 countries.Trade regulations are constantly increasing and growing, necessitating agile and adept global trade management platforms, empowered by a combination of technology, trade compliance intelligence, and automation.

These systems can help properly classify goods based on descriptions from product catalogs, country of export, and country of import. Strong and reliable classification can help avoid hang-ups at Customs agencies. … In addition to helping avoid run-ins with these agencies, automation is helpful because it allows shippers to track the costs and length of these delays, allowing for better forecasting and business planning.
Don't get me wrong, automation is often a good idea. But to suggest that the HTSUS, USML Categories or ECCN numbers can be assigned to a product through automation is, well, preposterous. It is something that can only be suggested by someone who has never looked at the USML, the CCL or the HTSUS. Maybe this will be possible sometime in the future when cars fly and robots are butlers. But right now, it's not a feasible solution.
Photo Credit: Jardins Tuliere [sic] Statue by Eksley [CC-BY-SA-2.0 (http://creativecommons.org/licenses/by-sa/2.0)], via Flickr https://flic.kr/p/dRYGik [cropped]. Copyright 2009 Eksley