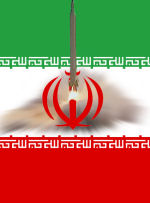 A number of news reports, including this report from the AP, indicate that the six nations negotiating a U.N. Security Council resolution imposing a second set of sanctions on Iran are close to an agreement. In December 2006, the Security Council adopted Resolution 1737, which directed U.N. members to stop supplying materials to Iran that could be used for nuclear and missile proliferation and which froze the assets of various Iranian firms and individuals involved in proliferation activities. Iran responded by stepping up its uranium enrichment activities which led to the second round of sanctions negotiations.
Proposals to impose a travel ban on Iranian officials have been dropped from the new sanctions. Similarly, the new sanctions are not expected to include a ban on arms exports to Iran. However, it seems clear that the proposal will forbid imports of arms from Iran, loans to the government of Iran, and an expansion of the list of Iranian individuals and companies subject to an asset freeze.
Since current U.S. sanctions already forbid import of Iranian arms and loans to the government of Tehran, the expansion of the list of blocked firms and individuals is the part of the resolution that will be most significant to U.S. exporters and companies. Although it seems certain that the list will be expanded, there is still some disagreement over who to include on that list. For example, the United States is pushing to include all firms owned by the Iranian Revolutionary Guard on the list but is encountering some resistance. The Russians have whimsically argued that the Revolutionary Guard is an "institution" in Iran and are hesitant to penalize an institution. There's little point in trying to make sense of that argument because the Russians, of course, aren't terribly keen on sanctioning Iran in the first place but can't very well admit that.