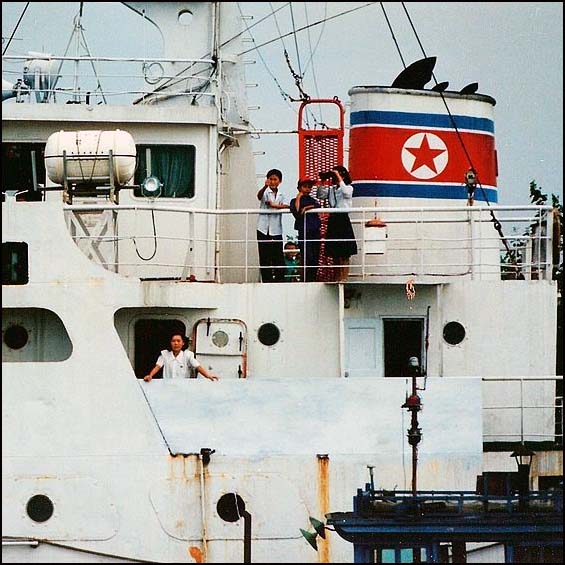 We reported last July on Panama's seizure of the North Korean vessel Chong Chon Gang sailing from Cuba to North Korea and carrying, among other things, disassembled Soviet-era MIG jets and missiles hidden in 200,000 bags of brown sugar. Cuba claimed it was sending these items to North Korea "for repair." As was reported at the time, the North Korean crew tried to fend off Panamanian boarders with sticks while the vessel's captain initially claimed to have a heart attack and subsequently attempted suicide.  The entire ordeal resulted in the rare Cuba-Panama-North Korea diplomatic tiff.  While we explained in July the UN sanctions against North Korea that were implicated, recent developments also provide telling aspects of U.S. sanctions policy against Cuba.
The United States has remained notably close-lipped and little has developed in almost four months since the seizure until this last week.  On Wednesday, the Panamanian foreign minister was in Washington and was thanked by Secretary Kerry for Panama's "very important interdiction of a North Korean ship with illicit cargo."  According to Panamanian media, the Panamanian foreign minister announced on Friday that Panama has granted visas to a North Korean delegation to come to Panama this week to claim the Chong Chon Gang and most of its crew.   The captain, two senior officers, the disassembled weaponry and the brown sugar will not be released.  Finally, Vice President Biden arrived yesterday in Panama to tour expansion sites of the Canal.
The upshot of the entire incident is that the United States got the best promotion of sanctions against Cuba it could have asked for.  Panama was the one who exposed Cuba engaging in concealed international arms trafficking with North Korea.  The United States, as a result, was not thrust into a position to defend an embargo unsupported by most of  its allies, but rather could let Cuba be scolded by another Latin American country.
The United States, of course, most likely played critical behind-the-scenes intelligence and direction related to the seizure, and the recent diplomatic visits between the two countries are reminders that Panama relies heavily on U.S. support and, therefore, would be willing to comply with the occasional Soviet-era arms seizure at the behest of the United States.  Perhaps not coincidentally, the North Korean crew have been detained at Fort Sherman, a former U.S. military base on the Atlantic side of the Canal.
While Iran takes current front page news on U.S. sanctions policy, the activities onboard the Chong Chon Gang is a singular example of why the United States is not inclined to ease sanctions meaningfully against Cuba soon and will use this episode as support that sanctions should remain as is.