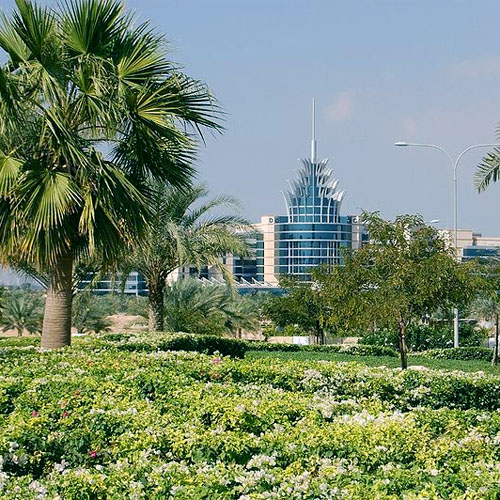 ABOVE: Computerlinks FZCO
HQ, DSO Building, Dubai
---
The Dubai subsidiary of Munich-based Computerlinks recently agreed to pay $2.8 million dollars to the Bureau of Industry and Security ("BIS") to settle charges that the Dubai subsidiary exported sophisticated Internet surveillance software to Syria without the required licenses. BIS had previously placed one individual and one company in the U.A.E. on the entity list in connection with the unlicensed export of these Internet devices to Syria
The charging documents are unusually detailed and reveal what appears to have been a systematic effort by the Dubai subsidiary to lie to Blue Coat, the manufacturer of the devices, about the ultimate destination of the equipment. One of the exports at issue was described as follows:
On or about October 29,2010, Computerlinks FZCO placed an order with Blue Coat for eight devices used to monitor and control web traffic along with accompanying equipment and software. Computerlinks FZCO falsely stated that the items were intended for the Iraq Ministry of Telecom, concealing the fact that the items actually were destined for Syria. Upon receiving the order, Blue Coat reexported the items from its facility in the Netherlands to Computerlinks FZCO in the U.A.E. On or about December 15, 2010, Computerlinks FZCO directed the items' transfer within the U.A.E. for their subsequent shipment to Syria for use by the state-run Syrian Telecommunications Establishment (STE).
This is one of the highest fines BIS has ever imposed, ranking, by my count, only behind the $15 million imposed on Balli Aviation and related companies in 2010. This is due, in part, to the fact that this violation was not voluntarily disclosed. In fact, judging from the gleeful and somewhat self-serving press release from Blue Coat commending BIS for whacking Computerlinks, it is reasonable to assume that Blue Coat discovered the diversion and dropped the dime on Computerlinks.
No doubt Blue Coat discovered the diversion because the devices that Syria used to snoop on its citizens were probably also snooping on Syria at the same time. And you have to be more than a little surprised that the people at the Dubai subsidiary of Computerlinks were too stupid to realize that this would happen.