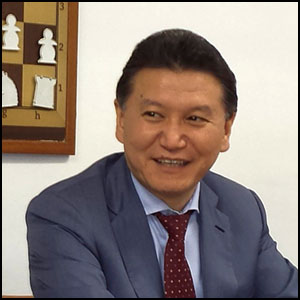 ABOVE: Kirsan Ilyumzhinov
UFO Abductee
Things have not been going particularly well for Kirsan Ilyumzhinov, president of the World Chess Federation.  First, he was abducted by aliens.  Then he was designated by OFAC under Executive Order 13582 for "materially assisting and acting for or on behalf of the Government of Syria."  Now, UBS in Switzerland has closed the accounts of the World Chess Federation, having tired of Ilyumzhinov's repeated claims that he was about to be removed from the SDN List.
Of course, UBS in Switzerland is not subject to OFAC's blocking rules and was not required to block or freeze the account. Rather, UBS closed these accounts based on a white money strategy of not dealing with customers subject to U.S. sanctions.  It is not clear whether this is a result of any representations or agreement made by UBS to OFAC.  In 2015 UBS settled with OFAC over charges that UBS had opened U.S. dollar accounts for another individual on the SDN list.
Of course, as we know from the Exxon case, Ilyumzhinov's position as President of the World Chess Federation poses difficulties for any U.S. person dealing with the Federation.  Each U.S. person dealing with the Federation will need to make sure that Ilyumzhinov is not involved. Allegedly, Ilyumzhinov has claimed that he has removed himself from the "legal, financial and business operations" of the Federation until he is removed from the SDN List. Of course, he also claimed, almost two years ago, that he was going to sue OFAC, something that has yet to happen. Oh, and he also has claimed that he was whisked away in a UFO by aliens to visit a distant star. So, in my view, U.S. persons deal with the World Chess Federation at their own peril and risk.
Photo Credit: Visita Ilyumzhinov by Federació d'Escacs Valls d'Andorra [CC-BY-SA-2.0], via https://commons.wikimedia.org/wiki/File:Kirsan_Ilyumzhinov_2014.jpg [cropped]. Copyright 2014 Federació d'Escacs Valls d'Andorra