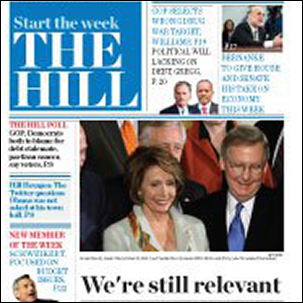 The Washington political gossip sheet officially called The Hill, but more commonly known as "The Hill Rag," wanders into the world of OFAC regulations and, no big surprise, gets it wrong.   The occasion for the Hill Rag's regulatory blunder is a blurb on the representation by a DC firm of the government of Sudan in federal court litigation
[The firm] is working for the Republic of the Sudan on "several litigation matters pending before [U.S.] federal courts." … Because of U.S. sanctions on Sudan, [the firm] must obtain a license from the Treasury Department's Office of Foreign Assets Control (OFAC) to work on the contract. OFAC approves some activities that would be otherwise prohibited by sanctions, including legal services.
Er, no. Section 538.505 of the Sudanese Sanctions Regulations provides that law firms may provide legal services without a specific license to the Government of Sudan when "made a party to domestic U.S. legal, arbitration, or administrative proceedings." It also covers suits where Sudan is the plaintiff and which are filed to protect property interests subject to U.S. jurisdiction. These two provisions cover just about any federal court law suit involving Sudan.
The only thing that requires a specific license in these two instances is the receipt of fees by the law firm for the services provided. But licenses are not required, as The Hill says, for all legal services.
I guess the Hill Rag reporters could not find anybody in DC who could talk to them about OFAC or show them how to use The Google.