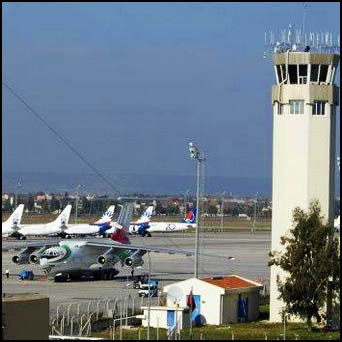 We've all heard the story of exuberant youngsters who find their career hopes dashed because they posted on Facebook pictures of themselves half-clothed and glassy-eyed with a margarita in one hand and a bong in the other. It's a cautionary tale, for sure, and has certainly meant that many people have realized that they perhaps should confine pictures of their latest bacchanalian orgy to a more discrete mode of distribution among friends than Facebook. If you wouldn't send it to your grandmother, don't post it on your Facebook page, right?
So, you're wondering, what does this have to do with export law? Well, believe it or not, it relates to a possible explanation of a recent temporary denial order issued by the Bureau of Industry and Security ("BIS") on January 3 against 3K Aviation and others related to the planned export on January 7 of U.S.-origin aircraft engines by 3K from Turkey to Iran via the Iranian cargo carrier Pouya Airline. Many people have expressed surprise that a TDO would be issued that forbade all export related activity by 3K rather than an order forbidding the export of the engines at issue given that the order was issued before the export at issue had even taken place. Typically, as in the Mahan Air case, the TDO is issued after the forbidden export has occurred and prohibits all export-related activity during the effective period of the TDO.
On 3K's Facebook page, you can (still) find a photo gallery titled "IL 76 Engine Loading" and dated December 27. 2012, long before the TDO. The IL 76 is the Ilyushin cargo aircraft operated by Pouya Airlines. Here is a screen capture of the Facebook page showing the Pouya IL 76 sitting at the Antalya Airport in Turkey. And here is a screen capture from the page of the happy pilots in the IL 76 about to carry their engines back to Iran. (You can easily find images of the IL 76 cockpit on-line if you want to verify that this is an IL 76 cockpit.) In other words, the planned January 7 shipment of U.S aircraft engines to Iran was possibly not the first time that 3K had exported U.S. items to Iran.
For its part, 3K is saying that it's now planning to ship the engines back to the seller in Germany. Of course, under the denial order they can't export the engines back to Germany without BIS authorization. And here's a Catch-22: under the TDO they can't even store the engines without violating the order.  Whatever 3K does, it will violate the order.