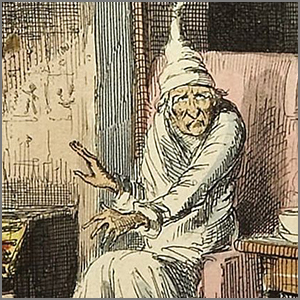 Chestnuts roasting on an open flame.
Jack Frost nipping at your shoes.
Iran Sanctions coming back all the same.
So OFAC dressed up its FAQs
Ah, yes, nothing says Christmas cheer quite like the possibility that the JCPOA will be put on Santa's naughty list and everyone will find the old Iran sanctions back under their Christmas tree.  This is why, of course, OFAC, full of the holiday spirit, just amended its JCPOA FAQs to answer the question on everyone's mind:  what happens when Santa brings the sanctions back?
Not wanting to be too much of a Grinch, on December 15, OFAC revised JCPOA FAQs M4 and M5 to reassure the exporters in Whoville that they'll have 180 days to wind-down their dealings with Iran after snapback or US withdrawal from the JCPOA.  But if this is a Christmas gift, it's like the "Sea Monkey Circus" that you begged for from your parents — you know, those worms in a water bag that didn't look anything like monkeys or a circus once you actually got the gift.
Like the Sea Monkey Circus, what the wind-down means is not what you might think.  You have 180 days to get paid for goods already delivered to Iran.  But what if you have goods in production that were destined to Iran but not completed when the sanctions are reimposed? Do you have 180 days to finish them, deliver them and get paid?  Nope.  You're out of luck. All you can do is pray to find someone willing to buy the goods at something above salvage value.  Or that OFAC gives you a special license to finish and deliver the goods.
Grandma getting run over by a reindeer seems, well, not so bad by comparison to the JCPOA getting stolen by the Grinch.