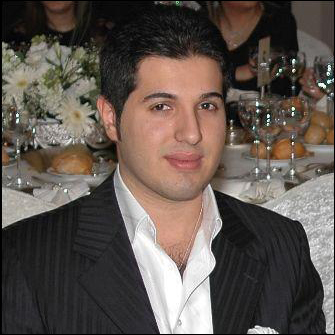 ABOVE: Reza Zarrab
This blog recently reported on the Iran sanctions case against Reza Zarrab in which Judge Berman misread and misquoted the International Emergency Economic Powers Act to hold that the United States has criminal jurisdiction over anyone on the planet who touches a dollar bill or, more accurately, knows that someone else anywhere on the planet might touch a dollar bill. Recently, the prosecution requested a Curcio hearing seeking to disqualify Zarrab's lawyers at Kirkland & Ellis because they also represent banks that were involved, albeit without knowledge, in the wire transfers to Iran at issue.
A Curcio hearing is one where the prosecution, overcome with a flood of crocodile tears and concern for the defendant, seeks to assure that the defendant receives effective representation of counsel from a lawyer free of any conflict. The irony is that prosecution's goal is to deprive the defendant of counsel of choice and throw him or her into the arms of brand new counsel all, of course, in the name of protecting the defendant. A further irony here is that Zarrab is represented by top-notch lawyers at Kirkland and that everyone — all the banks and Zarrab —  consented to Kirkland's representation of Zarrab.
But the real kicker here is the breathtakingly terrible argument that the prosecutors use in their request for a Curcio hearing — namely that the banks are "victims" of Zarrab's offense:
K&E's simultaneous representation of Zarrab and at least two victims in this matter,
Deutsche Bank and Bank of America, presents a conflict. The Government has charged Zarrab with defrauding these and other financial institutions by duping them into processing financial transactions that they would not otherwise have engaged in, and in doing so, exposing them to the possibility of substantial harm.
This argument falls apart after only a moment's scrutiny. The banks at issue either knew that the transactions they processed were destined for Iran or they did not. If they knew, they were co-conspirators and not victims. If they did not know, they did not do anything wrong by processing the transactions and were not victims. And the fact that they are not being fined or prosecuted in this case makes clear that they did not know, that they weren't exposed to the possibility of harm, that they did not suffer any actual harm, and that they weren't victims in any sense in which normal people use that word.
An additional problem with this "victim" argument is that, as with any statute or rule protecting the foreign policy interests of the United States, the actual victims of violations of such statutes are the citizens of the United States.  In that case, the only lawyer who could possibly represent Zarrab is a lawyer whose only client is Zarrab and who has not ever represented any U.S. citizens.   For as much as the prosecution might welcome having Zarrab represented by a sole practitioner from a small village in Turkmenistan, I doubt that there are many others who think that might be an acceptable outcome.