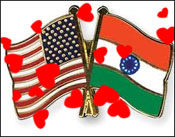 A Federal Register notice issued today implemented expected reforms which loosen certain controls on U.S. exports to India. The notice removed some, but not all, Indian companies and organizations on the Entity List, a list maintained by the Bureau of Industry and Security ("BIS"). All U.S. exports to countries on the Entity List require a license from BIS.
Today's action removes nine organizations from the Entity List: Bharat Dynamics, Ltd., four subsidiaries of India's Defense Research and Development Organization ("DRDO") and four subsidiaries of the Indian Space Research Organization ("ISRO"). The Department of Atomic Energy entities that were on the list remain on the list. The major effect of the removal is that EAR99 items will no longer require licenses to the nine removed entities. Items with ECCNs that would otherwise require licenses to these entities will still require licenses for exports to these companies.
India was also removed from country groups D:2, D:3 and D:4 and added to country group A:2. This will, among other things, make certain license exceptions available for India such as License Exception APR for additional permissive re-exports as well as unaccompanied baggage under License Exception BAG.
Not surprisingly, Pakistan is irritated by all this and threatens to add to its nuclear arsenal to protect itself from a what it sees as a newly emboldened India that will result from these new export rules.