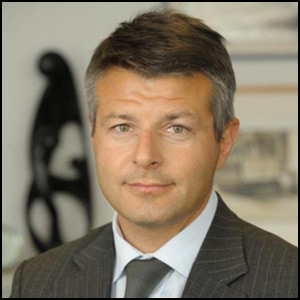 ABOVE: Denis Chaibi
In response to the current administration's hourly threats to pull out of the nuclear deal with Iran, it appears that the EU might not only remain in the deal but also adopt blocking regulations prohibiting E.U. firms from complying with any resurrected U.S. sanctions on Iran.  This idea was floated by Denis Chaibi, head of the Iranian task force of the EU's external action service, at a Euromoney conference in Paris.
Chaibi cited the Cuban embargo blocking regulations as an example of what they were thinking about. The problem, of course, is that the folks at OFAC do not care about silly E.U. laws. If a European subsidiary of a U.S. company tells OFAC that it was required by European law to ignore U.S. sanctions, the response from OFAC has always been terse and brutal: do we look like we care? The U.S. rules the world, our laws apply everywhere and to everyone, and instead of obeying European laws that conflict with U.S. laws you have two choices: break the law in Europe or get the heck out of Europe.
Don't believe me? Ask American Express. Ask Carlson Wagonlit. Or American Honda Finance Corporation.