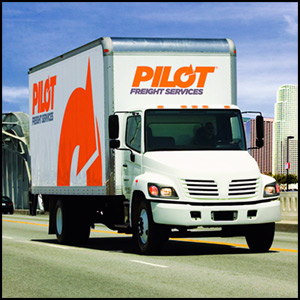 The Bureau of Industry and Security ("BIS") recently announced that Pilot Air Freight had agreed to a $175,000 fine ($75,000 of which was suspended) to settle charges that it had aided and abetted an attempted unlicensed export by one of its customers (against whom there is no record of any enforcement action) to IKAN Engineering Services, a company on the BIS Entity List. This seems rather high for what was essentially a software glitch.
According to the charging documents, Pilot had multiple interfaces for entering shipping data.  Its main interface, called "Navigator," was linked to proprietary screening software that would screen shipment recipients against the Entity List and other relevant screening lists.   A second interface, called "Co-Pilot," allowed customers to enter shipment data.   Apparently, entries made in "Co-Pilot" weren't linked back to the Navigator screening software, so when a customer entered a shipment to IKAN, the shipment was not flagged.   It was apparently intercepted by Customs when it reached the Port of Long Beach.
There is nothing in the charging documents to suggest that Pilot knew of this glitch in its automated screening system.  It apparently thought that shipments were being screened.  This is unlike those cases where the exporter did not know of its obligation to screen shipments or knew of its obligation but decided not to screen certain shipments.   Certainly BIS has every right to penalize Pilot here, but the penalty should have taken into account what appear to have been the innocent and unintentional origins of the problem.   Almost everyone uses automated screening and would now appear to be at the mercy of the robots they employ to do the screening and the techies they hire to program the robots.
There's another interesting wrinkle in the charging documents that BIS more or less glosses over.
Pilot failed to flag this transaction even though the name and address in its possession closely matched the Entity List listing for IKAN.   As Pilot has acknowledged to BIS during this matter, properly configured screening software would have identified the attempted export as involving a listed entity and flagged it for review.
Even though BIS acknowledges that this was not an exact match, we have no idea how inexact the match was.  Even though Pilot agreed that it was not so inexact that it would have been missed by its screening software , it is hard to tell whether they really believed that or felt compelled to say it to keep BIS happy.  The failure of BIS to reveal the name used by the shipper suggests that the match might not have been as close as BIS would now have us believe.