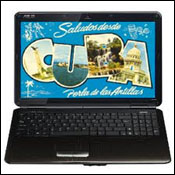 A convoy of buses organized by Pastors for Peace with goods destined for Cuba cleared U.S. Customs at the U.S.-Mexico border despite its cargo and its ultimate destination. The convoy, which originated in Canada and which was carrying 100 tons of medicines, medical supplies, computers, school supplies, sports equipment and construction supplies, was detained at the U.S. border with Mexico for seven hours. Even though the goods in the convoy had not been licensed for export to Cuba, the convoy and its cargo was ultimately allowed to proceed across the border.
Why the goods were not seized by Customs at the border is far from clear, but Pastors for Peace have a history of carrying humanitarian aid to Cuba without a license as an act of civil disobedience. In 1993, when Customs seized a bus on its way to Cuba as part of a Pastors for Peace convoy, the group conducted a hunger strike and the goods were eventually allowed to cross the border on their way to Cuba. Apparently, a decision has been made to allow the convoy to pass simply to avoid bad PR. On its website, the group goes so far as to say:
[Each] time the US Treasury Department backs down in the face of our challenge and allows one of our caravans to cross the border with unlicensed aid for Cuba. …
My opposition to comprehensive unilateral sanctions, such as those imposed on Cuba, has been well-documented on this blog. Even so, enforcement of the sanctions must be uniform and even-handed. OFAC can't go after some violators and then decide to ignore others who might go on hunger strikes. Of course, the answer here isn't to jail the religious group or seize their goods but rather to re-evaluate the whole enforcement posture of the agency with respect to humanitarian exports of this kind.
Customs did decide to make a gesture here and, as a token of ill-will, seized five laptops from the group, allegedly to see if they could be used by Cuba "for military purposes." These were Pentium 4 laptops. I suppose these could be used by the Cuban military to play Minesweeper.