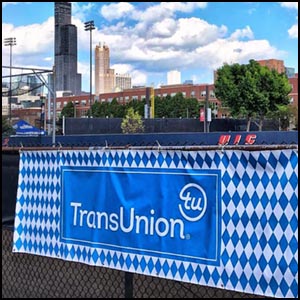 On June 20, a federal jury awarded a $60 million damage verdict against mammoth credit reporting agency Transunion arising from the company's misuse of the Office of Foreign Assets Control's List of Specially Designated Nationals and Blocked Persons (the "SDN List") on credit reports. The plaintiffs in that case where individuals who were not on the SDN List but whom Transunion identified as such, resulting in adverse credit decisions for these individuals.
The class action lawsuit was based on a number of related violations of the federal Fair Credit Reporting Act and a similar California statute. Among the violations at issue were the provisions of section 1681(e) which requires credit bureaus to "follow reasonable procedures to assure maximum possible accuracy of the information concerning the individual about whom the report relates." The Third Circuit in Cortez v. Trans Union, 617 F.3d 688 (3d Cir. 2010), previously rejected Transunion's efforts in that case to make the implausible argument that the SDN List information it supplied with respect to credit applicants was not part of their credit report.
In the current case, the complaint details the experience of one of the representative plaintiffs with Transunion's OFAC reporting. That plaintiff, named Sergio L. Ramirez, had a car loan denied because his name was similar to two entries on the SDN List, namely, Sergio Humberto Ramirez Aguirre and Sergio Alberto Cedulo Ramirez Rivera. Not only were the names different, but also the birthdate for Plaintiff Ramirez, which Transunion had in its file on the plaintiff, was different from the birthdates listed in the entries for the two aforementioned SDNs.
OFAC has issued guidance about the use of the SDN List by credit bureaus:
The text on the report should explain that the individual's information is similar to the information of an individual on OFAC's SDN list. It should not state that the information matches or that the credit applicant is in fact the individual on the SDN list unless the credit bureau has already verified that the person is indeed the SDN.
Even assuming that Transunion followed this guidance, which is not clear, it seems hard to justify transmitting the information to the car dealership when Transunion had information that clearly indicated the credit applicant was not either of the SDNs. It seems to me that credit bureaus can easily protect themselves from outcomes like the $60 million verdict by transmitting SDN information with a disclaimer but doing so only in cases where the credit bureau does not itself have information, such as birthdates, places of birth, etc., sufficient to resolve the potential hit.

Permalink
Copyright © 2017 Clif Burns. All Rights Reserved.
(No republication, syndication or use permitted without my consent.)