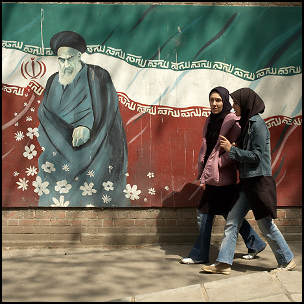 Yesterday, and only hours after the ISIS attack on Tehran, the Senate voted to invoke cloture by a vote of 91-8 to allow a vote on S.722, the Countering Iran's Destabilizing Activities Act of 2017. News reports suggest that further action on the bill, which is otherwise likely to pass the Senate, is being delayed for the moment based on a desire to tack onto the bill new Russia sanctions.
The pending legislation follows the pattern of recent Iran sanctions legislation. Rather than affirmatively imposing specific sanctions, the legislation would require the President to impose a variety of sanctions, including asset blocking, against companies and individuals, including foreign companies and individuals, who the President determines has assisted Iran in certain activities. Those activities are aiding Iran's ballistic missile program, assisting Iran's violations of human rights, and materially contributing to the transfer of arms to Iran.  Additionally, the President is directed to impose blocking and transactional sanctions on the "officials, agents, or affiliates" of the Iranian Revolutionary Guard Corps.
Iran has argued, not surprisingly, that the Senate Bill is inconsistent with the JCPOA, otherwise known as the Iran nuclear deal. The strongest argument in this regard concerns the secondary sanctions imposed on non-U.S. companies involved in arms sales to Iran. Under section 1.8 of Annex II to the JPCPOA, the E.U. commits to lift its arms embargo on Iran. And under section 5.1.2 of Annex II, the United States commits to "license non-U.S. entities that are owned or controlled by a U.S. person to engage in activities with Iran that are consistent with this JCPOA."
The proposed legislation would require the President to impose sanctions on foreign subsidiaries of U.S. companies that engage in arms deals with Iran, which would appear to violate that commitment. Although nothing in the U.S. commitments forecloses it from imposing secondary sanctions on wholly-foreign companies that engage in arms trading with Iran, it would difficult to argue that the JPCPOA prevented secondary sanctions on foreign subsidiaries of U.S. companies but not on wholly-foreign companies.
Of course, any violation here would be purely prospective. Under section 20.1 of Annex V, the arms embargo is not lifted until eight years after Implementation Day. Moreover, no violation would occur until the President actually designated a company under the proposed legislation, which may or may not ever happen. So although the proposed legislation might ultimately lead to a potential violation of the JCPOA, the simple adoption of the bill itself would not.

Permalink
Copyright © 2017 Clif Burns. All Rights Reserved.
(No republication, syndication or use permitted without my consent.)