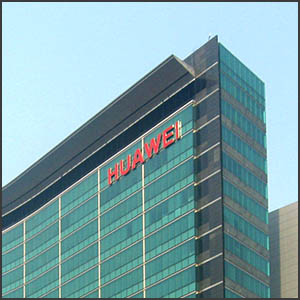 The New York Times yesterday reported that it had, somehow or other, laid its hands on an administrative subpoena sent last December by the Office of Foreign Assets Control ("OFAC") to Chinese telecom manufacturer Huawei. The subpoena, according to the newspaper, asks for information on the company's dealings with "Cuba, Iran, Sudan and Syria over the past five years."
The article notes that a similar subpoena had been issued earlier last summer by the Department of Commerce, presumably a reference to the Bureau of Industry and Security ("BIS"). This appears to have caused the Times to become perplexed over why OFAC was now sticking its nose into the matter. So they asked someone whom they imagined to be an expert what was going on and he came up with this humdinger:
The most likely thing happening here is that Commerce figured out there was more to this than dual-use commodities, and they decided to notify Treasury.
Nope. Let's hope for this guy's sake that he's been misquoted. Our expert here seems to be unaware that BIS is concerned with more than the export of dual use items. Maybe Part 746 was ripped out of his copy of the Export Administration Regulations or, possibly, his dog ate that part. That part regulates exports of all items "subject to the EAR" to Cuba, Syria, North Korea and Crimea, not just dual-use items.
And, of course, OFAC has rules that prohibit exports of goods to Cuba, North Korea, Sudan, Crimea and Iran and the export of services to Syria as well as the five previously mentioned locations. So the real answer here as to why OFAC is piling on here is because it can, not because there were concerns by BIS about transactions outside its jurisdiction.

Permalink
Copyright © 2017 Clif Burns. All Rights Reserved.
(No republication, syndication or use permitted without my consent.)