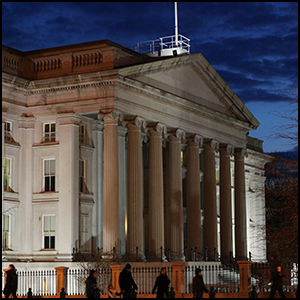 The Office of Foreign Assets Control today issued FAQs on the process whereby OFAC removes people from its List of Specially Designated Nationals and Blocked Persons. Sadly, the answers to those FAQs don't really tell the whole story.  You might refer instead to Frequently Mis-Answered Questions
For example, OFAC says that it delists "hundreds" of entities each year. Although that has been the case lately, that has not always been the case, as OFAC's archive of changes demonstrates. In 2001 and 2002, no entities were delisted and many less than 100 were delisted in 2005. Just over 100 were delisted in 2009
And although OFAC says the purpose of designation is not punitive but is to change behavior, this is hard to credit fully given the barriers OFAC erects to make delisting difficult. The principal ground for delisting is, as OFAC says in the FAQs, that the SDN has stopped the behavior that led to designation. The problem is OFAC will not ever reveal the specific basis for any designation. OFAC also makes it difficult to obtain paid legal representation because a license from OFAC is usually required to authorize payments to the lawyer, a lengthy and uncertain process that will lead most lawyers to decline representation. The only reliable way to get off the list is, as OFAC says, to die, but that, as they say, is cold comfort.
The 900 pound gorilla in the SDN listing room, of course, is still not addressed by these FAQs. If you are a terrorist or drug dealer that is designated by OFAC there is at least a process for removal. If you, however, aren't a terrorist or drug dealer, but have a name similar to one, you are out of luck. Even though banks will routinely refuse to deal with people with similar names, there is no avenue for these innocent victims of the designation process to obtain relief from the agency.

Permalink
Copyright © 2017 Clif Burns. All Rights Reserved.
(No republication, syndication or use permitted without my consent.)