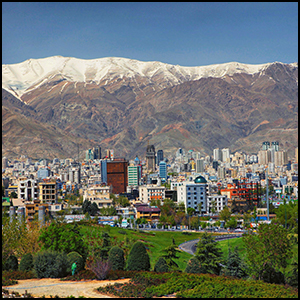 Last week, on the heels of Iran's ballistic missile test, the Office of Foreign Assets Control ("OFAC") announced new sanctions on Iran. These sanctions appear to have been in the works for some time judging by wealth of detail in the explanatory press release.
The sanctions target, among other individuals, Abdollah Asgharzadeh and a network of people and companies that have assisted him in procuring items for Iran's ballistic missile program. One person alleged to be in the network is Carol Zhou, who is described as one of "three China-based brokers" who assisted in these procurement activities. No  information is provided with respect to Carol Zhou other than her date of birth. And because she is being sanctioned under the Weapons of Mass Destruction Proliferators Sanctions, this means that secondary sanctions can be imposed under the Iran Financial Sanctions Regulations against foreign financial institutions that deal with Ms. Zhou.
It should come as no surprise to anyone, including the staff at OFAC, that Carol Zhou is an extremely common name and a name that no one would want to have right now. Not only will any transaction with the name of Carol Zhou on it, whether or not it involves the designated Carol Zhou, risk being blocked by U.S. financial institutions and entities but also that transaction will risk being rejected by every other financial institution in the world. Of course, for blocked transactions, the other Carol Zhous can just hire lawyers and march into OFAC with their passports (which hopefully will show a different birthdate) to get the blocked funds back. But there is nothing an innocent Carol Zhou can do about a rejection by a non-U.S. bank, which likely will not want to be bothered inspecting passports and will simply automatically reject the transaction.
So, while the Daniel Garcias of the world get a reprieve, the Carol Zhous of the world get a raw deal. If OFAC is going to continue to designate people with common names, it has an obligation to craft a process to minimize the collateral damage of the designation.
Photo Credit: Tehran by Ninara [CC-BY-SA-2.0 (http://creativecommons.org/licenses/by-sa/2.0)], via Flickr https://flic.kr/p/7QX7nZ [cropped and processed]. Copyright 2010 Ninara

Permalink
Copyright © 2017 Clif Burns. All Rights Reserved.
(No republication, syndication or use permitted without my consent.)