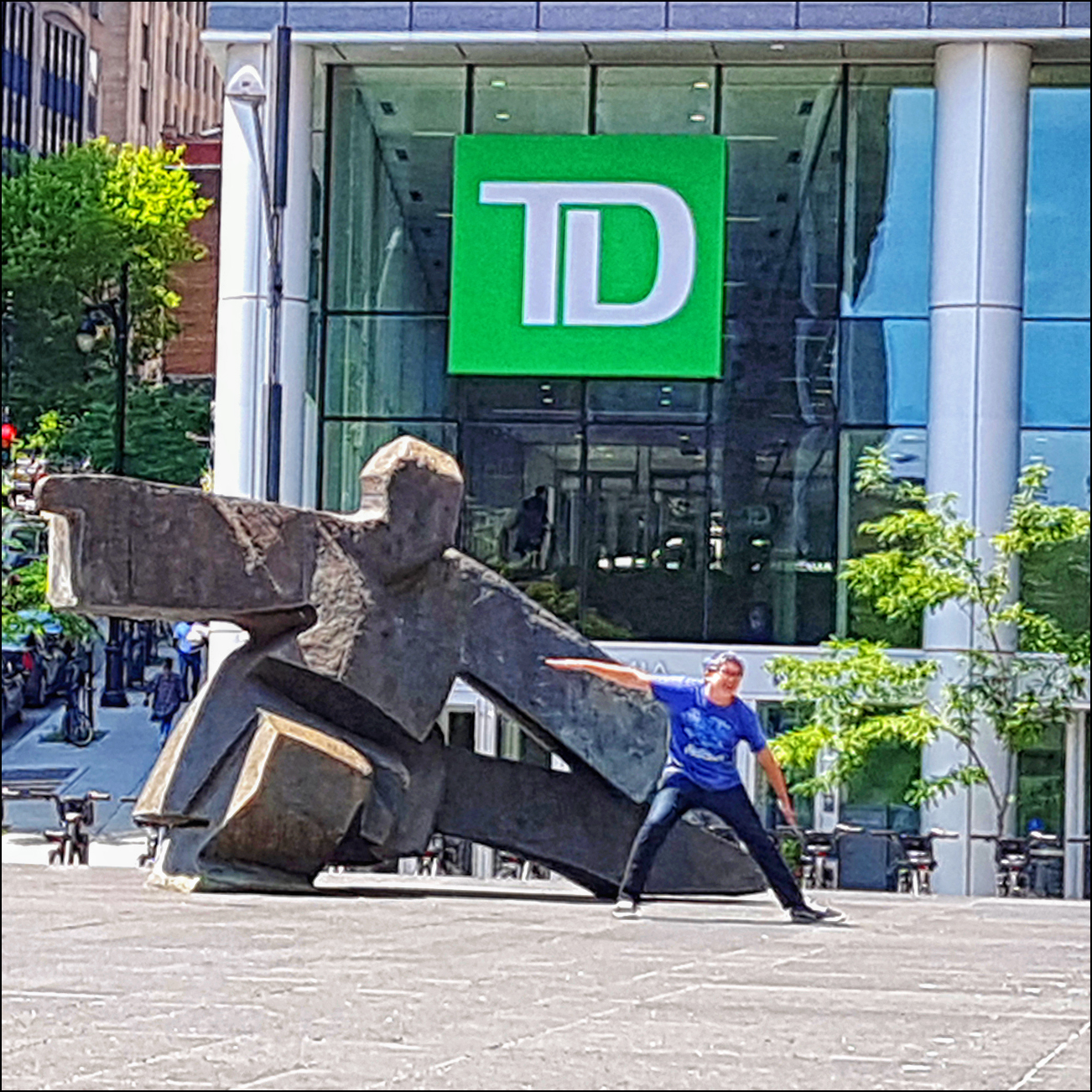 The Office of Foreign Assets Control ("OFAC") recently whacked "Toronto-Dominion Bank … a financial institution headquartered in Toronto, Canada," with a $516,105 fine for various sanctions violations including — get this — maintaining bank accounts for 62 Cubans in Canada.  Yes, OFAC is now going after Canadian banks for holding accounts for Cubans in Canada, apparently under the common delusion that Canada is the 51st state.
Of course, part of the problem here may be the endemic sloppiness in OFAC reports of its penalty actions. It's not at all clear exactly what corporate entity is involved, as Toronto-Dominion Bank is not the name of any corporate entity that I could locate. It appears to be a reference to TD Bank Group, a Canadian corporation headquartered in Toronto, and not a reference to its U.S. banking subsidiary TD Bank, N.A., if for no other reason than that the U.S. banking operation does not have branches in Canada.
The jurisdictional hook alleged by OFAC to cause Cuban accounts in a Canadian bank to be illegal under U.S. law is, apparently, this:
Between August 7, 2007 and January 24, 2011, TD Bank processed 99 transactions totaling $459,341.62 to or through the United States on behalf of these customers in apparent violation of the CACR
OFAC can't be bothered to explain what provision or how this violates the CACR, probably because it is just an "apparent" violation.  However, in all instances, violations must either be "by a person subject to the jurisdiction of the United States," which TD Bank Group in Canada is not, or must involve "property subject to the jurisdiction of the United States." The definition of "property subject to the United States" is set forth in 515.313 which only talks about securities and doesn't mention currency. Apparently then OFAC's theory here is part of its overreaching belief that dollars anywhere located and by whomever owned are, nonetheless, property subject to the jurisdiction of the United States. If you touch a U.S. Dollar, you can be sent to a U.S. jail.
Leaving aside the agency's unconscionably expansive view of its own extraterritorial jurisdiction, OFAC, yet again, pretends that this tenuous extraterritorial connection over Canada trumps (so to speak) Canada's own laws. The Canadian Foreign Extraterritorial Measures Act forbids TD Group from complying with the U.S. boycott of Cuba. It is one thing (though not much better) to tell a U.S. company, such as Carlson Wagonlit, choosing to do business in a country with an embargo blocking statute that it must violate that foreign statute; it is quite another thing to say that to a foreign company that is incorporated in that jurisdiction.
Moreover, sections 3 and 5 of the Canadian Human Rights Act also likely would make it illegal for TD Group to deny services based on national origin to the Cuban account holders. During the time period involved in the violations at hand, section 515.505 provided that Cuban nationals who had taken up permanent residence in Canada were still blocked unless they obtained a specific license from OFAC. So, in effect, OFAC is fining TD Bank for refusing to violate the human rights of Cubans, including Cubans who were permanent residents of Canada.
An odd footnote to the OFAC announcement of the TD Bank Group fine notes the change in 515.505 which would unblock Cuban's who became permanent residents of Canada without need for a specific license. Presumably this offers the cold comfort that, in the future, Canadian companies will only have to violate the human rights of a smaller group of people to avoid an OFAC fine.
Photo Credit: Caught in the Act by Exile on Ontario Street [CC-BY-SA-2.0 (http://creativecommons.org/licenses/by-sa/2.0)], via Flickr https://flic.kr/p/JG66R4 [cropped and processed]. Copyright 2009 Exile on Ontario Street

Permalink
Copyright © 2017 Clif Burns. All Rights Reserved.
(No republication, syndication or use permitted without my consent.)