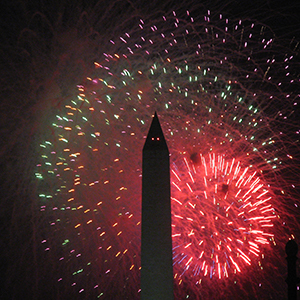 Regular readers of this blog are probably quite aware of my long-running crusade, dating back almost a decade, to free Daniel Garcia or, more accurately, to free people named Daniel Garcia from the stigma of sharing a name with someone on OFAC's Specially Designated Nationals and Blocked Persons List. Other posts on Daniel Garcia are here and here.
The impetus behind this crusade was that people named Daniel Garcia are routinely denied financial services because someone else named Daniel Garcia is on the SDN List. Worse, officials at OFAC admitted to me, anonymously of course, that no one at OFAC even knew who Daniel Garcia was or why he was on the list.
Well, Daniel Garcias of the world, rejoice! Last Friday, OFAC announced that it was removing the mysterious Daniel Garcia from the list, sans, of course, any explanation for the removal. Because no one at the agency was sure why he was designated, it couldn't have found that Daniel Garcia had stopped doing whatever it was that got him on the list in the first place. OFAC couldn't even say that Daniel Garcia was dead or alive or whether, like Schrödinger's cat, he was both dead and alive at the same time.
No matter. All that counts here is the result. I hope that maybe I played a small part in this removal and in helping  the next guy named Daniel Garcia who tries to get a car loan  drive off the lot in a shiny new BMW.
Now we can focus our attention on Sally Jones.

Permalink
Copyright © 2017 Clif Burns. All Rights Reserved.
(No republication, syndication or use permitted without my consent.)