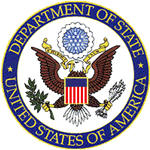 Thanks to a consent agreement released last week, 2007 will have one less export consultant than 2006. Under that agreement, DDTC debarred Security Assistance International from exporting, or participating in the export of, defense articles, although the company can apply for reinstatement in one year.
The charging letter revealed that SAI was engaged in the practice of using its own DDTC registration number to facilitate exports by its customers. For example, in one transaction singled out by DDTC, SAI applied, under its own registration number, for various export licenses to export Tenebraex Gen III night vision to Germany without pointing out that Tenebraex — and not SAI — was the actual exporter of the equipment. Tenebraex itself was not registered with the DDTC, which was the apparent reason that SAI used its own number and held itself out as the exporter.
Three violations were alleged by DDTC because of these transactions. First, SAI violated the provisions of section 127.2(a) of the ITAR, which forbids misrepresentation in license applications. Second, SAI aided and abetted an export by an unregistered exporter in violation of section 127.1(d). Finally, because SAI was not the real exporter it naturally did not have any copies of records relating to the actual export of the item, which was a violation of the record-keeping requirements of section 122.5.
An unusual aspect of this case is that it is hard to read the charging letter without coming to the conclusion that DDTC might have done a significant service to the export community in this case. The charging letter takes particular note of certain questionable claims made by SAI's website. For example, DDTC notes that the website claims that SAI had since 1980 delivered 19,500 licenses for its clients. A footnote inserted by DDTC wryly notes:
DDTC records do not corroborate this claim. Licensing indices show SAI having a total of 14 approved authorizations
No response from SAI as to the reason for this, er, discrepancy is noted in the charging letter
DDTC also notes that the website claims compliance and training are SAI's specialty. This claim is made even though, in 1999, SAI agreed to a debarment (which lasted until 2001) for forging its clients signatures on export license applications, filing applications for unregistered firms, failing to keep adequate records and violating the brokering regulations.
Notwithstanding SAI's debarment, its website, located at the URL www.exportlicense.net, is still alive and well and continues to offer a variety of export services to potential clients. No mention is made of the 1999 debarment or the current debarment. Nonetheless, the website continues to boast about SAI's compliance expertise:
Knowledge of the laws governing exports/imports and the regulations, policies, and procedures to implement those laws form the foundation of our service. Staying current is a challenge we meet by attending seminars offered by the ODTC
I suppose SAI must have stopped attending those seminars after DDTC changed its name from ODTC.

Permalink
Copyright © 2007 Clif Burns. All Rights Reserved.
(No republication, syndication or use permitted without my consent.)