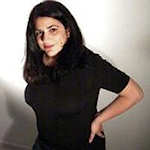 In March, Dawn Hanna was convicted by a jury in Detroit for exporting mobile telecom equipment to Saddam Hussein in violation of the U.S. embargo against Iraq in place at the time of the export. Hanna claimed throughout her trial that the purchaser of the equipment told her that the end user was in Turkey. The government's sentencing memo, however, cited a number of communications and emails from Hanna where she seemed quite aware that the items were destined for Iraq and not Turkey.
The case, however, recently took an interesting turn of sorts. Apparently the person who approached Hanna to purchase the equipment, a Jordanian named Emad al-Yawer, has come forward and claimed that he was working for the CIA when he approached Hanna. According to al-Yawer, in an affidavit filed in April, the CIA wanted to alter the equipment to track Saddam and listen to his conversations. As al-Yawer said somewhat more colorfully in a recent interview with a Detroit television station:
The whole idea was, once they get to Saddam, send a smart bomb and blow him into smithereens
The judge apparently did not find the new evidence sufficient to grant Hanna a new trial. Prosecutors in the case have said that the new evidence remains under seal, although apparently a redacted version of the al-Yawer affidavit is available on a website set up by Dawn Hanna's parents.
Of course, the interesting question here is whether it matters at all that al-Yawer was working for (or with) the CIA. Even if he was cooperating with the CIA, the efforts by Hanna's defenders to say that the sale of the equipment to Hussein was the government's fault doesn't seem that convincing. Certainly this argument wouldn't have been convincing if the purchaser was an undercover U.S. government agent. I suppose that if the alleged CIA agents had directed al-Yawer to buy the equipment from Hanna, this argument might have some legs. Similarly, if the CIA had contacted Hanna directly, identified themselves as CIA agents, enlisted her help in exporting the equipment, and then had her prosecuted, Hanna might have an argument. But there is no evidence that any of this happened.

Permalink
Copyright © 2009 Clif Burns. All Rights Reserved.
(No republication, syndication or use permitted without my consent.)