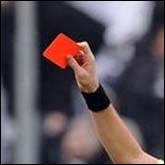 Ahem. Here is what Nahal Iravani-Sami, president of the Iranian American Bar Association, has to say about whether retail clerks at Apple Store should sell items to customers even if it is disclosed they plan on illegally exporting those items to sanctioned countries:
"The responsibility for enforcement should fall on border patrol, law enforcement, the U.S. post office, customs — government agencies." As it is, the law "promotes dishonesty and invites profiling. When you come down to it, it's absurd."
So, folks, it's time to take that portion on red flags out of your export compliance program. Just let Customs worry about it. After all, that's their job, not yours.
What's even more amazing is that Ms. Irvani-Sami is a prosecutor. I wonder if she would say the same thing about selling a weapon to somebody who said he was going to use it to rob a bank? Make the sale! Don't worry about stopping the bank robbery. That, after all, is what the police are for.
I'm quoted with Ms. Irvani-Sami in the above-linked article at MSNBC on shopping while Iranian at Apple. As you can see from what I said there, I am certainly aware of the conflicting interests involved and the need to balance export enforcement with human rights laws and local anti-discrimination provisions. Even so, just saying "leave it to Customs," as Ms. Irvani-Sami does, is remarkably foolish.

Permalink
Copyright © 2012 Clif Burns. All Rights Reserved.
(No republication, syndication or use permitted without my consent.)