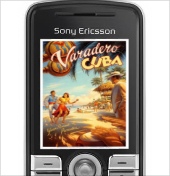 The Bureau of Industry and Security ("BIS") issued a press release today announcing a consent decree between the agency and Ericsson de Panama S.A. in Panama City, Panama. Under the consent decree, Ericsson's Panamanian subsidiary agreed to pay $1.753 million to settle charges that it violated the U.S. embargo on Cuba. BIS's press release alleges that Ericsson de Panama imported mobile telephones from Cuba into Panama for repair. The company is then alleged to have re-packaged the telephones to conceal their Cuban origin. The phones were sent to the United States for repair and then returned by the company to Cuba once the repaired phones had been received back from the United States. The press release noted that the company avoided criminal prosecution, notwithstanding the "egregious" nature of the violations, because the matter had been voluntarily disclosed and the company had cooperated with the agency's investigation.
The agency could assert jurisdiction over a Panamanian company here because the Panamanian company imported and exported the Cuban phones from and to the United States. This is different from situations, such as we discussed in our last post where none of the activity at issue occurred in or had any nexus with the United States.
Of even more significant interest, the press release indicates that the agency required, and the company consented to, a "company-wide export audit conducted by an independent third party of all transactions connected with Cuban customers." Unlike other cases where BIS has permitted part of the fine to be allocated to compliance costs, it appears that in this case the cost of the audit will be a cost to the company above and beyond the hefty monetary fine exacted by BIS.
Finally, it should be noted that the items involved here are personal communications devices that since 2009 have been eligible for export and re-export to Cuba. However, the exports in questions occurred between 2004 and 2007, before the new rules were in effect. The new rules also apply only to donated mobile phones, and it seems doubtful that all the phones involved in this case had been donated to people in Cuba.

Permalink
Copyright © 2012 Clif Burns. All Rights Reserved.
(No republication, syndication or use permitted without my consent.)