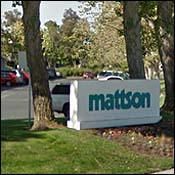 The Bureau of Industry and Security ("BIS") recently released documents detailing a settlement that it entered into with Mattson Technologies relating to Mattson's unlicensed exports of pressure transducers classified under ECCN 2B230. That ECCN covers pressure transducers with pressure sensing elements made of aluminum, nickel or certain alloys thereof and which meet a certain standard of accuracy set forth in the ECCN. Transducers of those specifications are needed for centrifuges producing weapons-grade uranium, and there is some evidence that the Iranians are actively acquiring or trying to acquire such devices.
The violations were voluntarily disclosed by Mattson. According to an SEC filing, the disclosure occurred in 2008 and the violations were said to be "inadvertent." None of the transducers were shipped to Iran. However, transducers were shipped to Israel, Malaysia, Singapore, PRC and Taiwan and were valued at "approximately $78,000" according to the Charging Letter.
BIS disputed that the exports were inadvertent and claimed that, even though "in May 2006, one of Mattson's supply chain partners informed it that pressure transducers that Mattson [used] required export licenses when shipped to Mattson customers in certain foreign countries," Mattson went ahead and shipped these items without license. As a result, BIS fined Mattson $850,000, suspending all but $250,000 of that fine, which is still a hefty fine for matters that involved $78,253 in exports and were voluntarily disclosed. (I know, I know, the agency could have fined Mattson 43 trillion dollars — actually $11,750,000 at $250,000 for each of the 47 counts — but decided to cut Mattson some slack.)
One interesting takeaway from this case — other than that VSDs can be expensive — is how it appears that Mattson got into trouble here. Mattson, according to its website, "designs, manufactures, and markets semiconductor wafer processing equipment used in the fabrication of integrated circuits." Apparently, these machines utilize pressure transducers; and it is likely that the transducers at issue were shipped as spare or replacement parts for these machines to foreign customers that had purchased Mattson's processing equipment. The machines themselves may have been classified as EAR99. Often companies do not realize that even if a system may not require an export license, its component parts might when shipped separately from the system. That is an understandable area of confusion and likely what, at least in part, happened here. An essential part of export training is to teach employees that parts and components may have different ECCNs from the equipment to which those parts and components belong.

Permalink
Copyright © 2012 Clif Burns. All Rights Reserved.
(No republication, syndication or use permitted without my consent.)