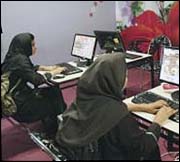 This blog reported on March 29 that OFAC had provided guidance on various technologies eligible for export to Iran as incidental to the exchange of personal communication over the Internet. Most significantly, OFAC indicated a willingness to permit certain fee-based services, such as Skype and Google Voice, to Iranians under this exception. I had suggested that given comprehensive sanctions on major Iranian banks, ordinary Iranian citizens would be hard-pressed to actually pay for these services even if licensed.
Now it appears that Iran might even more effectively prohibit U.S. exports of services and software incidental to personal communications over the Internet. According to this story in Ars Technica, the Iranian government is planning to create a national intranet and cut off access to the Internet for ordinary citizens in Iran, possibly as early as October 2012. The source for this story is a report by Reporters Without Borders entitled Enemies of the Internet
After a number of other outlets picked up the story, Iran is now claiming, somewhat bizarrely, that the story of shutting down the Internet in Iran is an April Fool's day hoax. Seriously, I guess the mullahs sat around and decided it would be hilarious to tell a whopper about the Internet on April Fool's day. I think the only April Fool is anyone who actually believes the story that the report was an April Fool's day joke. Iran's history of pervasive Internet censorship is well detailed in the Reporters Without Borders report, so the idea of a "clean" national intranet in Iran to replace the real Internet hardly strains credibility.

Permalink
Copyright © 2012 Clif Burns. All Rights Reserved.
(No republication, syndication or use permitted without my consent.)