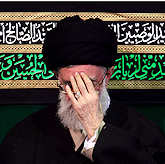 The White House issued an executive order today blocking all property of the Iranian government and all Iranian financial institutions. Prior to this action, the Iranian Transaction Regulations ("ITR") required U.S. persons to reject transactions with these parties rather than to block them.
Simultaneously with the executive order, the Office of Foreign Assets Control issued two new general licenses — cleverly named General License A and General License B — that would nevertheless permit certain transactions involving the newly blocked parties. It also updated the FAQs on the OFAC website to provide further explanations of the effect of the executive order and the two new general licenses.
The first fear that you might have is that the blocking of the Government of Iran and all Iranian financial institutions might effectively end certain transactions authorized under the ITR, say, for example, the payment of fees in connection with the registration of trademarks in Iran permitted under section 560.509 of the ITR. General License A was issued to take care of that. It permits activities already authorized under specific licenses or general licenses issued under the ITR. "General license" in this context doesn't just refer to documents titled "General License" like this General License A but also refers to activities specifically authorized by the regulations itself, like the previously mentioned authorization of certain activities relating to trademarks in Iran. General License A specifically excludes from its scope transactions relating to closing or liquidating Iranian accounts otherwise authorized by section 560.517.
General B permits non-commercial personal remittances as long as they are not made through Iranian banks or other entities that were previously blocked, such as Bank Saderat or Bank Melli, not including the Iranian financial institutions that were blocked by this latest executive order.

Permalink
Copyright © 2012 Clif Burns. All Rights Reserved.
(No republication, syndication or use permitted without my consent.)