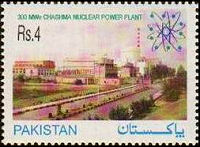 There was more fallout from the PPG case today. Xun Wang, who was the former manager of the Shanghai subsidiary of PPG, pleaded guilty to one count of conspiring to violate the International Emergency Economic Powers Act in connection with the unlicensed export of EAR99 paint to a party on the Entity List maintained by the Bureau of Industry and Security ("BIS"). As a result of the plea, Wang faces a possible sentence of five years in jail and a $250,000 fine.
At the same time, Wang settled civil penalty charges brought against her by BIS for the same exports. Under that agreement, Wang has agreed to a civil penalty of $200,000 and a five-year denial order. Under the denial order, Wang will be forbidden from engaging in any transactions involving the export of items from the United States. Of course, a five year jail sentence will also accomplish the same goal, since I doubt that federal prisoners can engage in export transactions from jail.
Whatever one thinks of the seriousness of the charges against Wang, wacking her, or anyone else, with both criminal and civil penalties seems to be overkill. There used to be this quaint notion that jail time was the ultimate penalty and was designed to assure that the defendant paid his or her debt to society. But now that is just the starting point, with every other penalty piled on top for good measure. Frankly, I won't be surprised when I read of an export defendant subjected to jail time, criminal fines, civil fines, denial of export privileges, permanent suspension of his or her driver's license, three thousand push-ups, five weeks in the stocks in Times Square, eight weeks in a re-education camp, and a pound of flesh.

Permalink
Copyright © 2011 Clif Burns. All Rights Reserved.
(No republication, syndication or use permitted without my consent.)