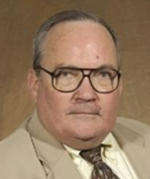 ABOVE: Professor Reece Roth
---
The Supreme Court term began today — today being the first Monday in October — and it got right to work by denying the certiorari petition of Professor of Professor J. Reece Roth, a professor emeritus at the University of Tennessee who had been convicted of violating the Arms Export Control Act ("AECA"). The conviction was based on, among other things, Professor Roth permitting access by a foreign graduate student to technical data relating to an Air Force military drone project. In January of this year, the Sixth Circuit dismissed Professor Roth's appeal, which makes this pretty much the end of the road for Professor Roth.
Roth's petition for certiorari argued that the Sixth Circuit was incorrect in its finding that the wilfulness element necessary for a conviction under the Arms Export Control Act did not require a finding that Professor Roth knew that the technology in question was on the United States Munitions List. The Sixth Circuit instead held that the standard was satisfied if Professor Roth knew that his conduct was unlawful without regard to any specific knowledge he might have relating to the USML.
Roth's petition for certiorari relied on the Eighth Circuit's decision in United States v. Gregg, 829 F.2d 1430, 1437 & n.14 (8th Cir. 1987) which appeared to hold that a conviction required a finding that the defendant knew the exported item was on the USML. The United States government, in its brief opposing Professor Roth's petition for certiorari, argued that the decision in the Gregg case, although it cited a jury instruction requiring that the defendant knew the export item was on the USML, did not hold that the conviction would have been reversed if the jury instruction had not referenced the USML and had simply required knowledge by the defendant that the conduct was unlawful.

Permalink
Copyright © 2011 Clif Burns. All Rights Reserved.
(No republication, syndication or use permitted without my consent.)