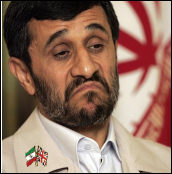 This blog reported earlier on a lawsuit brought by Bloomberg Business Week against the U.K. Export Control Organization ("ECO") which had rejected a request by Bloomberg to release information on licenses the ECO had granted to permit U.K. companies to export dual-use materials to Iran. The United Kingdom complies with U.N. sanctions and does not allow export of arms and materiel to Iran but does allow licensed export of dual-use goods listed on the Wassenaar list to Iran.
The ECO argued that disclosure of these names could cause these companies to lose their ability to use U.S. commercial banking facilities, and the Tribunal, saying the the possibility of U.S. meddling was "disturbing," agreed:
There is a significant public interest in protecting large and small firms, which trade lawfully and legitimately, from economic harm from a form of embargo imposed by banks, competitors, suppliers, clients and possibly foreign governments. … The tribunal felt some concern at the prospect of a U.K. company, trading quite lawfully in terms of U.K., EU and international law, suffering possibly fatal commercial damage through the extraterritorial intervention of our closest ally.
Bloomberg's editor Matthew Winkler objected to the tribunal's ruling, noting that the tribunal relied on "secret evidence" asserting that "banks will withdraw funding for companies if the public knew who is doing business with whom."

Permalink
Copyright © 2011 Clif Burns. All Rights Reserved.
(No republication, syndication or use permitted without my consent.)