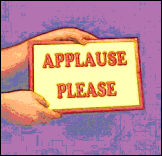 Back in February, this blog lamented the change in the format of the Export Administration Regulations ("EAR") on the website of the Bureau of Industry and Security ("BIS"). The agency deleted the PDF version of the regulations, which was clearly organized and could be easily downloaded and/or printed.
The PDF version was then replaced with the e-CFR version which, among other things, put the entire Commerce Control List ("CCL") on one HTML page, making it very difficult to navigate to and from the various ECCNs. The e-CFR version also could not be downloaded or printed. This difficulty was further exacerbated by the notoriously slow response time of the Government Printing Office servers, meaning that you could often read War and Peace from cover to cover before a requested page loaded. Worse yet, statements from BIS staff suggested that the new format was easier for the agency to maintain and was here to stay.
Well, I am happy to report that recently — I don't know exactly when — the old format has returned. Click here to see for yourself. Better yet, the old PDF version had the search function disabled, but you can freely search throughout these new PDF versions. Also, the ECCN references appear to be hyperlinked to the ECCNs themselves, although those hyperlinks are not currently working. If the export community is appropriately grateful, and if we all think good things about BIS for this happy reversion, maybe those ECCN hyperlinks will be activated and start working sometime down the road.
If, for some reason, you became unaccountably attached to the e-CFR version of the EAR and the CCL, you can still find it here.

Permalink
Copyright © 2011 Clif Burns. All Rights Reserved.
(No republication, syndication or use permitted without my consent.)