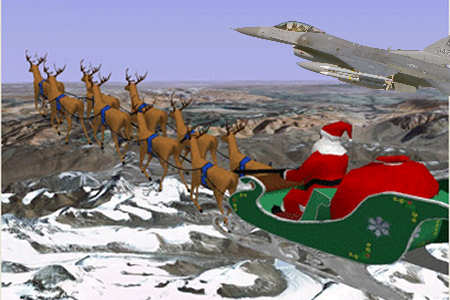 A spokesman for the Treasury Department's Office of Foreign Assets Control ("OFAC") told Export Law Blog this morning that discussions between OFAC and the North Pole over Santa Claus's Christmas Eve itinerary had broken down and were not expected to be resumed before Santa's scheduled departure on December 24 at 10 pm EST.
The dispute arose from a dilemma that the U.S. sanctions against Cuba posed for Santa's planned delivery of toys to children in Cuba. If Santa delivers toys for U.S. children first, there will be toys destined for Cuba in the sleigh in violation of 31 C.F.R. § 515.207(b). That rule prohibits Santa's sleigh from entering the United States with "goods in which Cuba or a Cuban national has an interest." On the other hand, if Santa delivers the toys to Cuban children first, then 31 C.F.R. § 515.207(a) prohibits the sleigh from entering the United States and "unloading freight for a period of 180 days from the date the vessel departed from a port or place in Cuba."
A press release from the North Pole announced that the OFAC rules left Santa no choice but to bypass the children of the United States this Christmas. A spokesman from OFAC warned that if Santa attempted to overfly the United States, his sleigh would be forced to land and his cargo seized. He continued:
We know that the outcome is harsh, but we cannot allow Fidel Castro's regime to continue to be propped up by Santa's annual delivery of valuable Christmas toys to Cuban children.
Congressional leaders did not return our calls.
---
This post is an annual tradition and appeared previously in 2007, 2008 and 2009 in slightly altered form. Export Law Blog would like to take the opportunity of this post to extend its best holiday wishes to all of its readers. Posting will be light between now and the end of the holidays.

Permalink
Copyright © 2010 Clif Burns. All Rights Reserved.
(No republication, syndication or use permitted without my consent.)