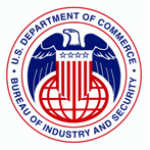 If you thought BIS could only come after you for exports of dual-use items, you would be wrong — a lesson learned the hard way by P.R.A. World Wide Trading Co., Inc., a freight forwarder which was fined $250,000 pursuant to a Settlement Agreement released last week. According to the Settlement Agreement, P.R.A. understated the value of exports on 41 separate Shipper's Export Declarations (SEDs) filed in 2001 and 2002. The BIS agreed to suspend $90,000 of the penalty contingent upon PRA not committing any further violations for one year.
The Settlement Agreement alleged that PRA's conduct violated two provisions of the Export Administration Regulations ("EAR"). First, since PRA conspired with its shippers to understate the value of the shipments, PRA violated section 764.2(d) which prohibits conspiracies to violate the EAR. Second, the false statements on the SEDs violated section 764.2(g)(1)(ii) which prohibits making any false statement on an "export control document."
For a company that didn't voluntarily disclose the violations, that's a fairly good deal, since BIS could have fined PRA up to $462,000, i.e. $11,000 for 42 violations (41 false statements and 1 conspiracy). Perhaps the fine reduction reflected the fact that the President and owner of PRA, Igor Cherkassky, pleaded guilty in December 2006 to a conspiracy to file false SEDs and was sentenced to two months of imprisonment, three years of supervised release, a $5,000 criminal fine, and a $100 special assessment.
False statements on SEDs not only violate the EAR and the criminal provisions of 50 U.S.C. § 1705(b), but also violate other federal laws. Willful misstatements on an SED are punishable under 13 U.S.C. § 305, which provides for civil penalties and for a criminal penalty of five years imprisonment. And, of course, such false statements are also punishable under 18 U.S.C. § 1001(a)(3), which also can result in up to five years in jail.
So it might be said that PRA got off fairly lightly. One question I have is what happened to the exporters themselves? BIS charged a conspiracy between PRA and its exporters to understate the value of the shipments. Clearly the exporters were doing this to try to reduce their liability for import duties imposed by the destination country. They would, therefore, seem just as culpable, maybe even more culpable, than the freight forwarder in this case.

Permalink
Copyright © 2007 Clif Burns. All Rights Reserved.
(No republication, syndication or use permitted without my consent.)