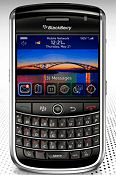 Last week, in his speech before the Ex-Im Bank, President Obama provided some details about the specific export control reforms which might be in the offing. The first relates to our ludicrously archaic and burdensome system of encryption controls. Obama promised to streamline the review process for "products with encryption capabilities like cell phone and network storage devices." He promised to cut the review process required before exporting such devices from 30 days to 30 minutes. While a welcome change, even 30 minutes is too much. The U.S. should acknowledge the widespread availability of commercial encryption outside the U.S. and deregulate exports of all encryption products other than military encryption.
Second, Obama promised reform in a somewhat obscure area of export law mostly known to export control junkies and geeks:
And second, we're going to eliminate unnecessary obstacles for exporting products to companies with dual-national and third-country-national employees. Currently, our exporters and foreign consumers of these goods have to comply with two different, conflicting set of standards. They're running on two tracks, when they could be running just on one. So we're moving towards harmonizing those standards
What Obama is referring to here is the conflict between the standards applied by the State Department and the Commerce Department on "deemed exports." Under the deemed export rules, exports of technology are deemed to be exports to the country of which the recipient is considered a national.
Under Commerce's deemed export rules, an export to a foreigner with multiple citizenships or countries of permanent residencies is considered an export to the country of the most recently acquired citizenship or permanent residency. Under State Department rules, the export is considered to be an export to each of the countries — with the most restrictive licensing policy applied.
Obama doesn't say which of these conflicting rules will yield to the other as they are "harmonized." We can only hope that the Commerce rules will prevail.

Permalink
Copyright © 2010 Clif Burns. All Rights Reserved.
(No republication, syndication or use permitted without my consent.)