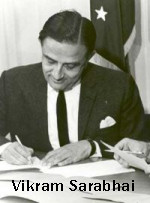 Two Indian nationals were arrested in the United States on March 23 for exporting dual-use items to India without a license. Although the indictment delivered by the District of Columbia grand jury is not yet posted on the Internet, recent news reports from the Indian press, provide some additional detail as to the charges.
The two arrested men are Parthasarathy Sudarshan, founder of Singapore-based Cirrus Electronics, and Mythili Gopal, president of Cirrus's U.S. subsidiary. Cirrus's U.S. subsidiary would source parts from U.S. vendors and then ship to Cirrus in Singapore from where they were trans-shipped to India. In one case, the indictment alleged that parts were shipped by Cirrus to the Vikram Sarabhai Space Centre, which is on BIS's Entity List.
The indictment alleges participation in the illegal exports by two unnamed Indian officials: a consular official posted to the Indian embassy in Washington, D.C. and another official of the Aeronautical Development Establishment, an Indian government agency. A spokesman for the Indian government was, not surprisingly, non-committal about these allegations. According to the Mumbai Sunday Express:
Foreign Secretary Shiv Shankar Menon said: "We are looking into the allegations. Now they are only allegations…we will get back to you when we have something to say about it."
No doubt the Foreign Secretary is concerned about the impact that these allegations may have on current negotiations of a 123 Agreement between the United States and India under which India will gain access to nuclear fuel, technology and reactors. (A "123 Agreement" is a nuclear cooperation pact fulfilling the conditions of section 123 of the Atomic Energy Act.)
The head of the Vikram Sarabhai Space Centre is already trying to spin the indictment according to this story in the Times of India:
Vikram Sarabhai Space Centre director, B N Sureesh, told TOI from Thiruvananthapuram, "We do not bluff." He said whenever his organisation imports items, it always provides an end-user certificate. "So there is no question of us trying to obtain items by stating one purpose and quietly using it for another."
Or maybe not.
When we can dig up the indictment, we'll provide more information on exactly what the government has charged.

Permalink
Copyright © 2007 Clif Burns. All Rights Reserved.
(No republication, syndication or use permitted without my consent.)